Single Union Ball Valve X9201-T white
Product Detail
Product Tags
Name:Drip Irrigation Products Made
Color:Grey
Size:1/2" to 4"
Usage:Farm Garden Agriculture
Function:Drip Irrigation Work
Working pressure:8KG
Application:Farm Irrigation System
Keyword:Water Storage Tank
Certification:CE
Feature:Saving Cost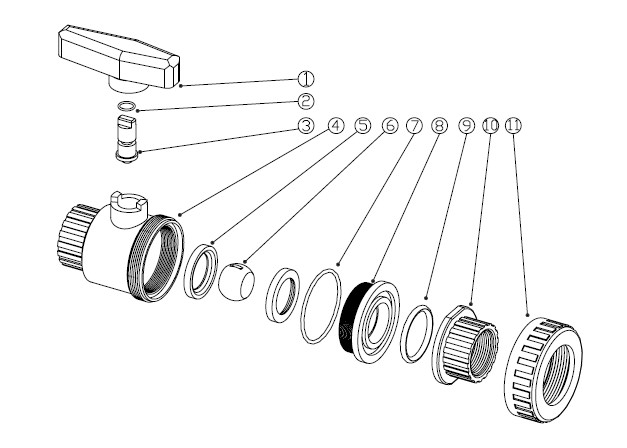 parameter
| | | | |
| --- | --- | --- | --- |
| ITEM | COMPONENT | MMATERIAL | QUANTITY |
| 1 | HANDLE | ABS | 1 |
| 2 | O-RING | EPDM·NBR·FPM | 1 |
| 3 | STEM | U-PVC | 1 |
| 4 | BODY | U-PVC | 1 |
| 5 | SEAT SEAL | P.T.F.E | 2 |
| 6 | BALL | U-PVC | 1 |
| 7 | O-RING | EPDM·NBR·FPM | 1 |
| 8 | SEAL CARRIER | U-PVC | 1 |
| 9 | O-RING | EPDM·NBR·FPM | 1 |
| 10 | END CONNECTOR | U-PVC | 1 |
| 11 | UNION NUT | U-PVC | 1 |
process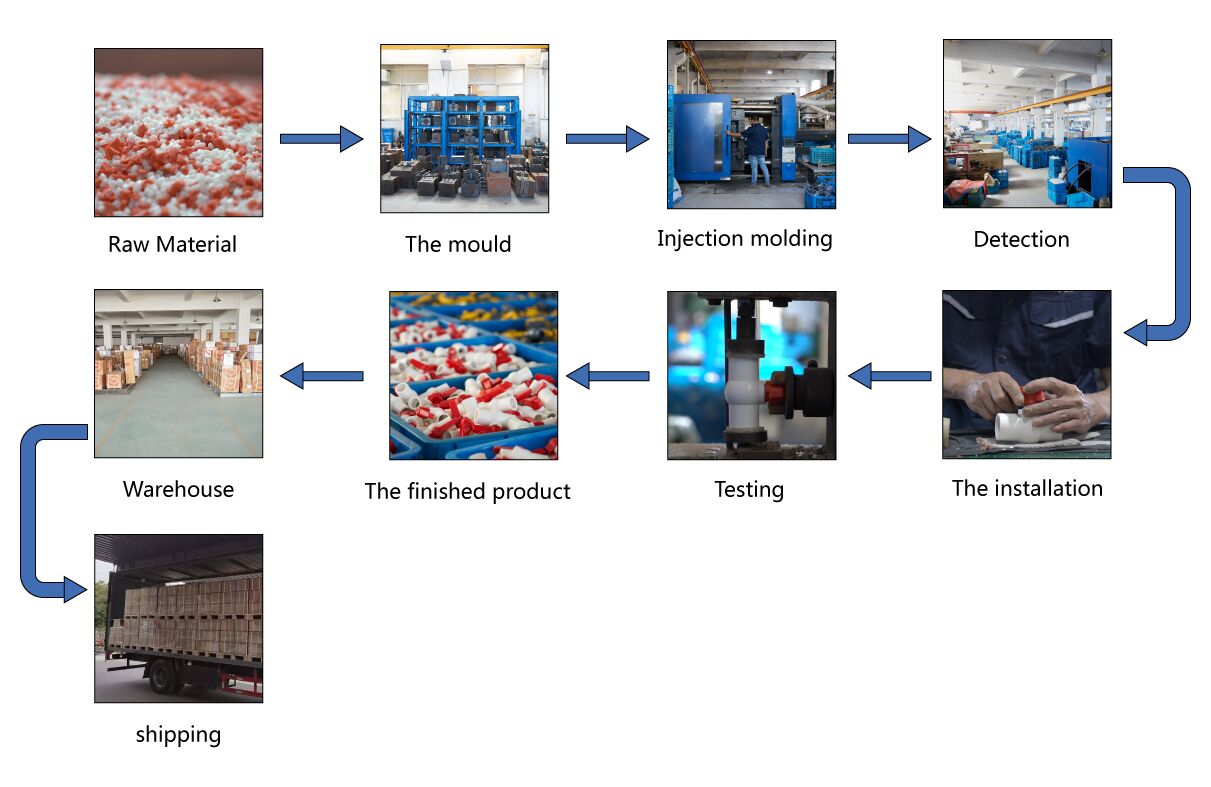 Raw Material, The mould, Injection molding, Detection, The installation, Testing, The finished product, Warehouse, shipping.
advantage
1.The fluid resistance is small, and its resistance coefficient is equal to that of the pipe segment of the same length.
2.Simple structure, small volume, light weight.
3.Tight and reliable, the sealing surface material of ball valve is widely used plastic, good sealing, and has been widely used in vacuum system.
4. Easy to operate, open and close quickly, from full open to full close as long as the rotation of 90°, convenient for remote control.
5.Easy maintenance, ball valve structure is simple, the sealing ring is generally active, disassembly and replacement are more convenient.
6.When fully open or fully closed, the sealing surface of the ball and the valve seat is isolated from the medium. When the medium passes, it will not cause the erosion of the valve sealing surface.
7.Applicable to a wide range of sizes from small to a few millimeters to a few meters, from high vacuum to high pressure can be used.
---
Previous:
MF Ball Valve X9011
---